Processes
We provide all materials needed to clean your home. We are fanatics about protecting you and our staff from bacteria, fungus and other organisms. After all, that is in part what a good cleaning is all about.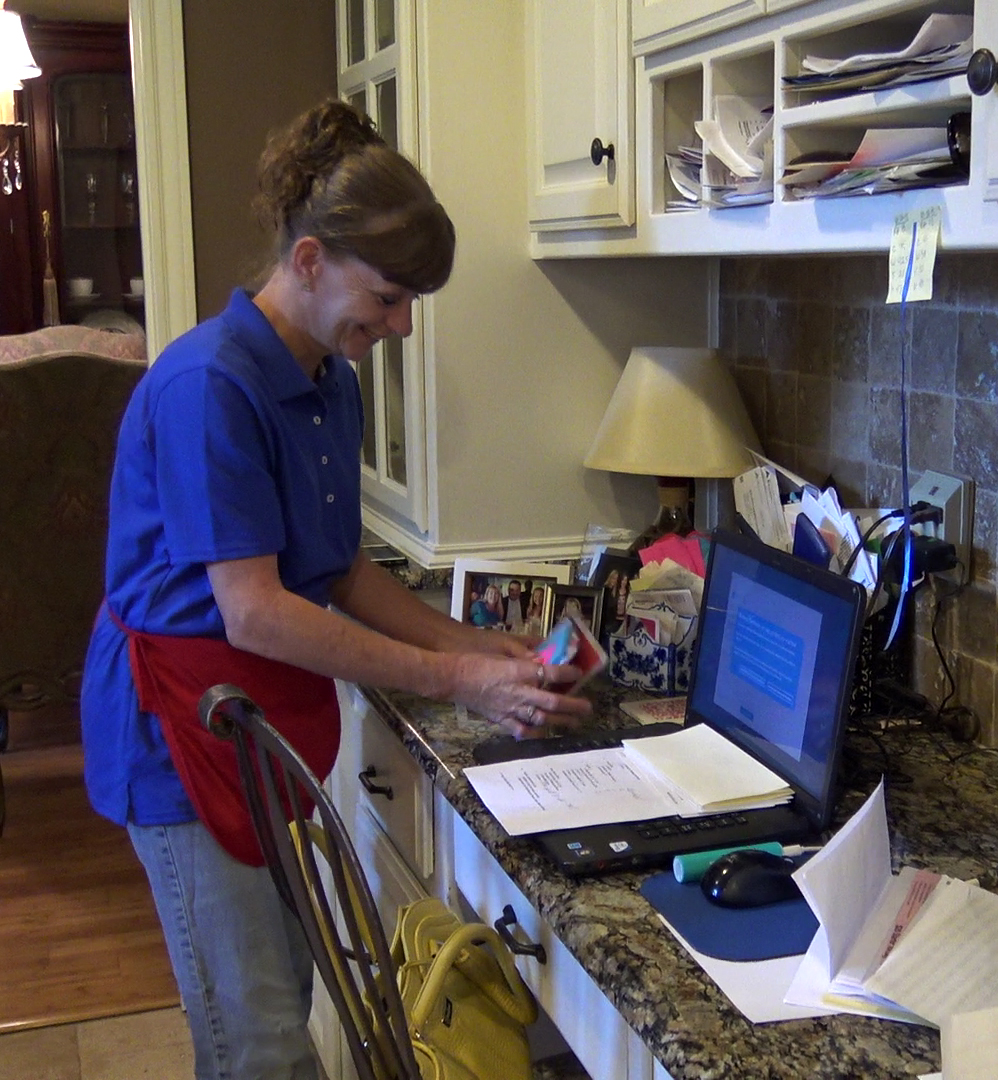 Fresh materials in each home: Fresh cloths, cleaned wet & dry mop heads, etc.
Clean, sanitized supplies & equipment: Bleach & Lysol are used to disinfect hard equipment (Brooms, brushes, etc.

Your vacuum or ours because a vacuum cleaner cannot be completely sanitized. We gladly provide ours but to assure no cross-contamination between homes we will use yours if you prefer

Kitchen cleaned first ensures that cloths used in the bathrooms etc. will never be used in the kitchen

Defined procedures for staff: We clean in a specific manner to ensure excellent results

Clear description of cleaning products: See below
Employees
We will be on time and meet our schedule, usually within ½ hour of your scheduled time. If ever we have a challenge, we call as soon as possible. We will never just fail to show up
The same technician(s) in your home each time: Continuity ensures employee familiarity with your home & your expectations

Incentive programs: The Lazy Days
staff is the most important part of our success. A happy workforce is a productive, reliable workforce. Intimately tied to our goal to attain your satisfaction is our goal of employee satisfaction. We provide monthly performance bonuses & vacation pay
Background checks & drug screen: All employees are required to pass a thorough screening process including drug screen, criminal background and verification of social security number

English speaking staff: The importance of clearly understood communication goes without saying, therefore English proficiency at
Lazy Days
is mandatory. Also, because we do a thorough background investigation, we only hire staff whose
entire
adult history can be verified. Criminal history verification outside of the US is not verifiable and consequently our employees tend to be American-born
Training:
Each employee undergoes a thorough training program, including detailed instruction via training manuals, in-house and supervised field training for a minimum of four weeks. All staff participate in ongoing training and quality review meetings
Company attire: Lazy Days staff members are always recognizable in their blue smocks or red aprons
Products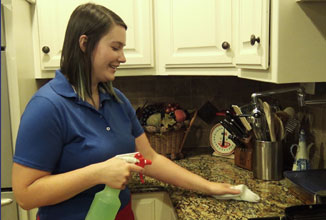 We bring nothing but clean supplies into your home! All cloths are fresh and are used in one home only and cleaning equipment cleaned nightly. Lazy Days uses the following products to clean your home:
LYSOL® Brand Concentrate used on bathroom countertops, porcelain toilet exterior, shower stalls, bathtubs, bathroom floors.
Simple Green ® An environmentally-sensitive non-toxic cleaner/degreaser, can be used on any washable surface, from floors and walls to laundry and vehicles.
Ivory ® dish soap is a mild solution for kitchen appliances & kitchen surfaces and stone floors. Safely cleans surfaces such as marble, travertine, granite, slate, etc. without risk of damaging the finish or etching the surface. Rinses cleanly without residue. Great for cleaning glass & mirrored objects without streaks.
A dilution of bleach and water (1/3 ratio) is used in toilets, tubs & showers and kitchen sinks to disinfect, whiten & control bacteria. NOT used on acrylic, brass or stone products.
Colgate Brands Fabuloso ® used as a floor cleaner. Great scent, cleans most surfaces (laminate, wood, ceramic, porcelain, terracotta) very effectively with no residue. NOT used on stone products.
ZEP Tile and Grout Cleaner for hard -to-clean showers & tubs. Safely cleans ceramic and quarry tile, chrome, stainless steel, porcelain, melamine, fiberglass, etc. Contains no acids to erode grouting or corrode metals.