Finally a cleaning service that does exactly what you want! We find that almost everyone would love to have their home professionally cleaned but may not want the 'package' services or prices required by a typical cleaning company. From this Lazy Days was born—the cleaning service for everyone.

All staff speak, read & write fluent English

Clear, understandable communication is fundamental if we are to meet your expectations. So, when you want to chat with your cleaning person about particulars that day, or leave a written note, you can be confident that your wishes are understood and carried out.
Every job is checked for quality

It might seem that checking every job is costly, and to an extent it is. That cost is borne by Lazy Days however, not by our customers. We have done this from the beginning and will always do so because this is the best way to ensure your satisfaction and make sure the work is done right the first time.

Caring for our employees is our primary obligation

Cleaning houses all day long is hard work and deserves fair compensation. Why is this important? Aside from just being the right thing to do, we want to minimize turn-over. Lazy Days invests from 1 to 2 months into thoroughly training new hires. Training employees to attain a high level of proficiency is an important investment into our quality of service and we don't want that investment to walk out the door. If employees are unhappy or poorly paid they will likely be looking for the first better-paying opportunity available.

We don't believe that paying minimum wage is fair, so we pay above industry standards. Nor should employees have to bear the costs for their cleaning supplies or payroll taxes. Some businesses--rather that carry those costs--will classify employees as 'contract' or 1099 labor. Then those costs can instead be passed to the worker. That isn't very nice and we don't do it. Neither do we hire undocumented laborers. The reason that seems evident for this practice is that undocumented workers can be paid less. Not fair.

We carry Workman's Compensation insurance.

What if someone slips and falls in your home? Most regular businesses provide workman's comp but small services often don't and a one-, two- or three-woman operation almost never carries this important protection. If an employee is hurt in your home and can no longer work, without Workman's Comp (or filing a lawsuit) she is unlikely to have any income during her recovery. Workman's Comp protects you the customer, the employee, and the employer.
Exactly the work you want—no set services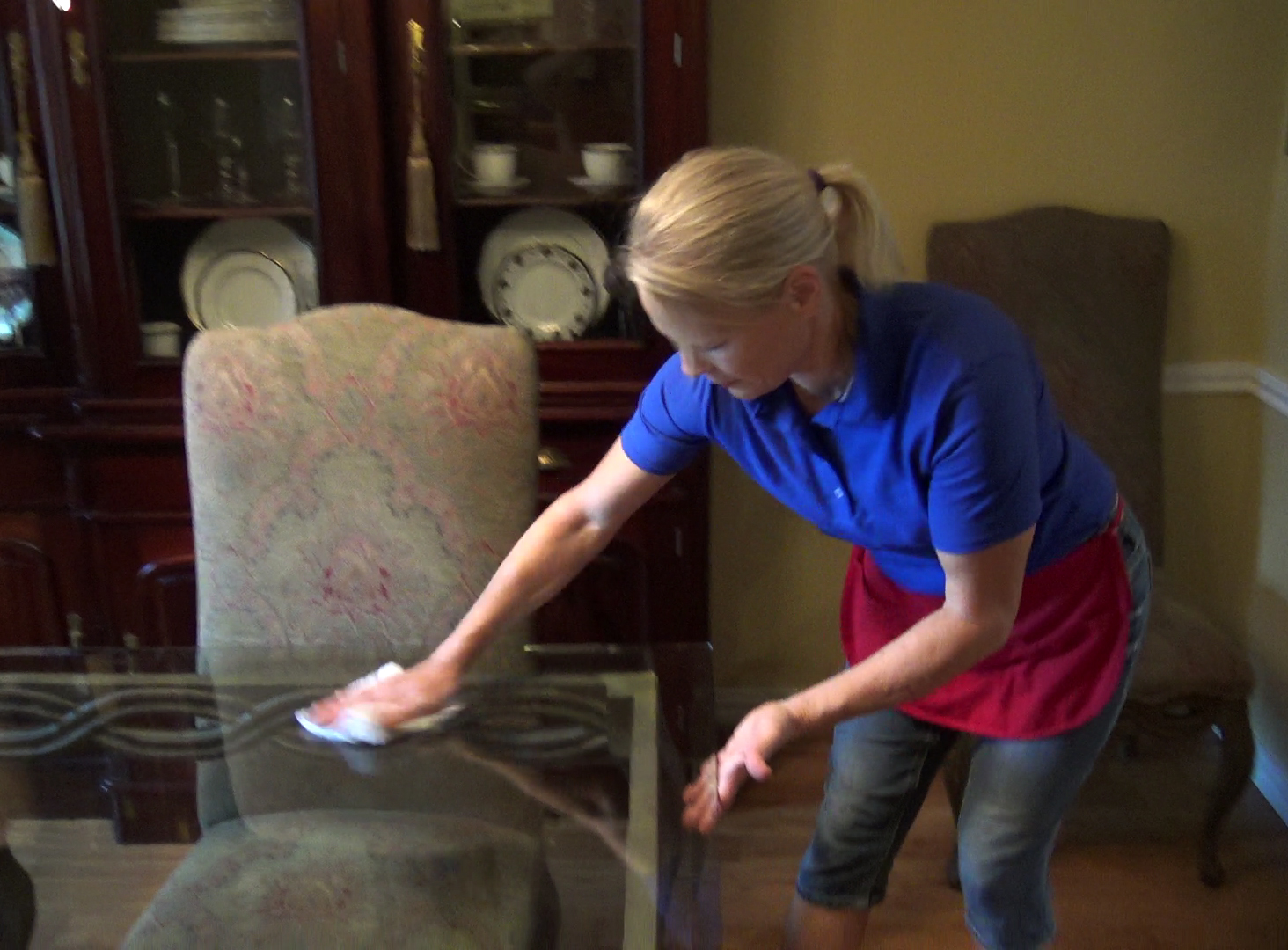 Most of us have very similar sets of needs when it comes to housekeeping. We want clean kitchens, clean bathrooms, clean carpeting & hard floors and dusting. But what if you keep an immaculate kitchen and really don't want to pay someone to clean what is already clean? What if you don't use your guest bedrooms or formal dining room? We think you should be able to have exactly the services you want without paying more for it. Do you want your ceiling fans dusted every time or not? Baseboards cleaned? Cabinetry cleaned? Furniture polished or dry dusted? Whatever your preference Lazy Days will set up a program to meet your needs and budget at a price you will love. We work with you to attain your budget goals
Our prices start at $40, but most homes normally require more time & cost. In consideration of your needs, likes & dislikes, we can often suggest ways to help reduce costs if needed to meet your budget goals. Please see
Costs page
for ideas and a view to what your cost might look like. Are you a senior citizen? Disabled? A member at PBC?
Lazy Days
has a discount for that!
Communication the way you like it

We have text, email and of course telephone communication. Payments are accepted electronically or by cash or check & PayPal. Invoices are delivered electronically to your inbox or smart phone.
Our Employees
We will be on time and meet our commitment to you, usually within ½ hour of your scheduled time. If ever we have a challenge, we call as soon as possible. We will never just fail to show up

The same technician(s) in your home each time: Continuity ensures employee familiarity with your home and your expectations. There can be exceptions outside of our control, but we make every effort toward staffing continuity.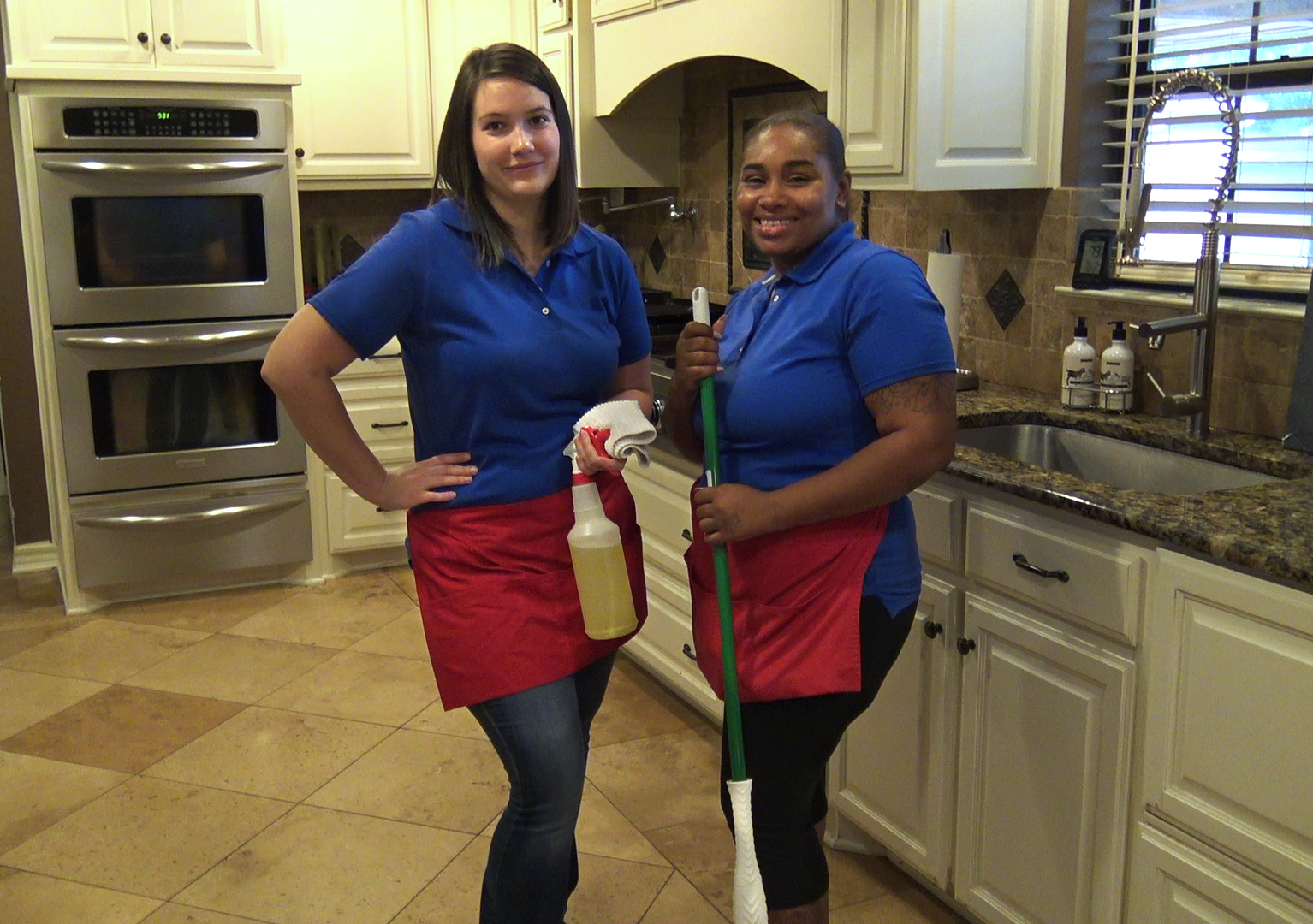 Incentive programs:
Lazy Days
staff is the most important part of our success. A happy workforce is a productive, reliable workforce. Intimately tied to our goal to attain your satisfaction is our goal of employee satisfaction. We provide monthly performance bonuses & vacation pay.

We are very picky about who we hire: Not everyone who thinks they clean well actually can. Not everyone who is willing to clean your home is someone who we would be comfortable in having clean for us or hiring to clean for you. Therefore we structure our interview process to find people of solid moral character and a strong eye for detail. Our training process is keenly focused on assessing character and work ethic, not just on cleaning techniques and getting someone into the field as quickly as possible.

Background checks & drug screens: All employees are required to pass a thorough screening process including drug screen, criminal background check and verification of social security number. Because we do a thorough background investigation, we only hire staff whose entire adult history can be verified. Whereas verifying a U.S. background is very straightforward; verifying background information outside the U.S. is uncertain to impossible.

English speaking staff: Clear, unambiguous communication is key to meeting goals, accountability & to customer satisfaction.

Thorough training: A complete training program is conducted, including detailed instruction via supervised field training for a minimum of four weeks, printed training manuals, videos and in-house QA meetings. All technicians—not just new hires—participate in ongoing training and quality review meetings.

Defined procedures for staff: We clean in a specific manner to ensure excellent results
Company attire:
Lazy Days
staff members are always recognizable in their blue smocks & red aprons.


Our Processes & Products
We provide all materials needed to clean your home. We are fanatics about protecting you and our staff from bacteria, fungi and other organisms. After all, that is in part what a good cleaning is all about.

Fresh materials in each home: Fresh, disinfected cloths & mop heads

Clean, sanitized supplies & equipment: Hard cleaning tools are sanitized with bleach or Lysol

Our vacuum or yours—your choice: Because a vacuum cleaner cannot be completely sanitized, we gladly provide ours but to assure no cross-contamination between homes we'll happily use yours if you wish
Kitchens cleaned first ensures that cloths used in bathrooms will never be used in the kitchen

Clear description of cleaning products: See
Cleaning Process
for more detail

Defined procedures for staff: We clean in a specific manner to ensure excellent results